Welcome to your new life with braces! As with any kind of change, adapting to your braces or Invisalign usually calls for making adjustments in your everyday life. We want to help take the edge off by providing you with a couple of helpful tips.
The Food You Eat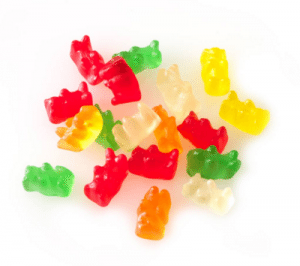 Watching the foods you eat is often imperative to taking good care of your braces. Generally, there are some types of food such as hard or sticky candies that you'll be required to avoid in order to keep from breaking your braces or wires (e.g. gummy bears, caramel, Starburst, jelly beans etc.). Also, there are healthy foods, such as carrots, apples, beef, and chicken that you will need to cut into smaller pieces.
Getting Around the Braces

When it comes to oral hygiene, it is important to brush every morning and night. Dr. Rucker recommends using an electric toothbrush such as Sonicare or Oral-B to help you with this important task. In addition, the WaterPik can help remarkably well in getting those hard to reach areas between your braces and gum line.
If you are having trouble brushing or flossing with braces, please consult our orthodontics office in Temecula at 951-302-0685 and a member of our staff will be happy to help.
Playing Sports With Mouthguards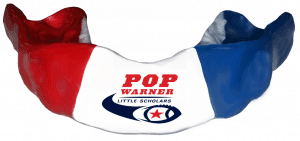 If you play sports, it's critically important to consider protecting your braces during play. Our expert orthodontist in Temecula can determine the type of mouthguard that is best for you.
Mouthguards are an essential part of protective equipment used in sports. You may not be surprised that many leagues require them! The simple reason is that mouthguards offer protection against sports related injuries involving teeth, lips and facial structures. Perhaps the most important benefit of mouthguards is the reduction in the incidence of concussions. While you can purchase a boil and bite mouthguard at a sporting goods store, your best protection will come from a custom guard by our orthodontist in Temecula.
We make wearing your mouthguard fun.  Ask us how we can customize your guard with the color and logo of your choice. We have created hundreds of mouthguards for local sports teams and athletes including Great Oak High School, Temecula Valley High School, Rancho Christian, Temecula Valley Pop Warner, Air It Out Flag Football, Friday Night Lights Flag Football, and Temecula Valley Inline Hockey.
Be sure to implement these braces tips to keep your teeth healthy and protected! Contact our orthodontics office in Temecula today at (951) 302-0685 or visit www.ruckerorthodontics.com We are happy to answer your questions or schedule your complimentary orthodontic exam and consultation! We want to help you obtain the smile that you deserve!
NOTE: The author, Dr. Jonathan Rucker, is a certified specialist in orthodontics (Orthodontist). His private orthodontic practice, Rucker Orthodontics, is located in Temecula, California. He received a Bachelor of Science degree at Brigham Young University, his Doctor of Dental Surgery (DDS) from the Medical College of Virginia, and his orthodontic specialty training at Saint Louis University Center for Advanced Dental Education. He is a certified Damon Braces provider and a preferred Invisalign specialist. He offers the most advanced techniques available in modern orthodontic treatment to ensure his patients have a positive and memorable experience while giving them the best possible results.