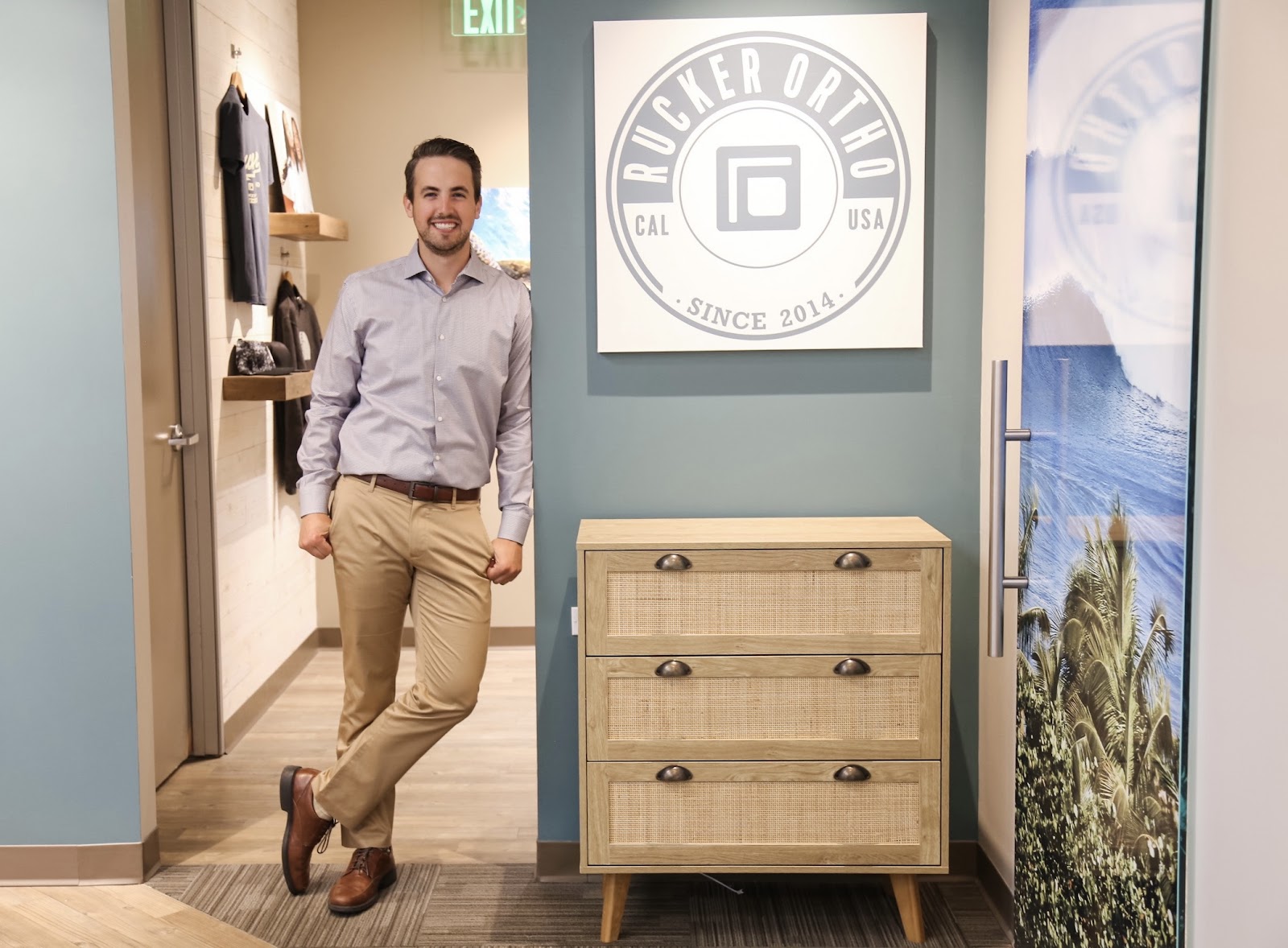 Your First Visit
First impressions are important, and we can't wait for you to visit our office and experience the amazing culture that we have created here at Rucker Orthodontics. We know that choosing to begin orthodontic treatment is a big decision, so our goal is to give you the healthy, straight, beautiful smile you've always wanted while keeping our process simple.
During your initial consultation, we will help you get acquainted with our office and team and then start the comprehensive exam. This exam helps us to get a better understanding of your oral health and see what issues will need to be corrected during treatment. We will take any X-rays and photos needed to help us diagnose these issues and document your starting point. Because we employ the latest in orthodontic technology, our impressions are fully digital, meaning no messy molds and a quick and comfortable diagnosis.
Our team is more than happy to answer any questions you may have, and we will provide all the information you need to determine which treatment is right for you!
Appliance Care
Brushing Your Braces
We know that keeping your teeth clean can be challenging with a mouth full of braces, but thanks to Damon System braces and an electric toothbrush, hygiene doesn't have to be difficult.
Keeping your teeth clean during orthodontic treatment is very important. Always remember to brush after every meal and floss at least once a day. Healthy teeth and gums are just as important as straight teeth in obtaining a healthy and attractive smile. Dr. Rucker recommends using a Sonicare or Oral-B electric toothbrush during and after orthodontic treatment.
Cleaning With A Waterpik
Our goal is to help make cleaning your teeth and braces as easy as possible. If you are like many people that don't like to floss, consider using a Waterpik Aquarius to remove food and plaque from between your teeth and around your braces. When used properly, the Waterpik Aquarius does a fantastic job and can be even simpler, more effective, and faster to manipulate than floss. Please ask us about the Waterpik Aquarius at your next visit if you are having trouble keeping your teeth clean with braces.
Flossing Your Braces
The easiest way to floss with braces is to use a platypus flosser. The spatula end fits under your archwire – innovative and simple. This is recommended by Dr. Rucker as the most practical and efficient way to floss while wearing braces.
Eating With Your Braces
Whether you have Damon braces or not, it's always recommended to eat a healthy and well-balanced diet. If you have braces, it is important to avoid certain foods that can increase your risk for cavities or damage your braces. To help you decide which foods make the cut, we have developed a set of guidelines to help you maintain healthy teeth and protect your braces.
Financial Info
One of the first questions people tend to ask is, "How much do braces and Invisalign cost in Temecula?"
Obtaining a healthy and attractive smile is one of the best investments you can make. At your initial exam, Dr. Rucker will determine your individual orthodontic needs and our treatment coordinator will discuss the fees associated with your customized treatment plan. Most of our patients are pleasantly surprised to find that our office makes getting straight teeth affordable. We want to help you fit this important treatment into your budget and make every effort to keep finances from getting in the way of the smile you deserve.
Unlike many other offices, our fees are all-inclusive and cover the entire orthodontic treatment and retainers. All financial arrangements are discussed prior to starting treatment and there are never any surprises or add-ons.
Financial Options
We are proud to offer the most flexible payment options available in the area. Whether you choose Damon braces or are a candidate for Invisalign in straightening your teeth, our payment and financing options help make your treatment affordable:
Zero-interest payment plans offered in-office
Fee reductions for pre-payment in full and multiple patient family members
We help many patients utilize their flexible spending account (FSA) and health savings account (HSA)
We accept cash, check, credit card, debit card, and automatic monthly payments
Dental Insurance
At Rucker Orthodontics you will maximize your insurance benefits and we will file all necessary claims on your behalf. Please submit your dental insurance information by clicking here and our treatment coordinator will be happy to explain your benefits at your initial orthodontic exam.
Convenient Online Services
We offer our patients access to many convenient online services through our website. When you start treatment at Rucker Orthodontics you will be given access to your personal online account.
Make secure payments online
Print a statement and receipts
Review your account balance