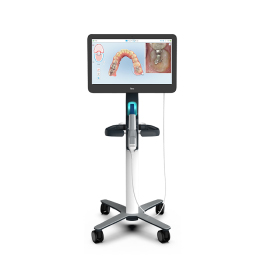 iTero Digital Impressions
At Rucker Orthodontics, we are passionate about exceeding our patients' expectations and transforming lives through stunning smiles. Part of the reason we deliver consistently excellent results is that we implement several pieces of cutting-edge technology into our practice. In the hands of our highly-trained team members, these tools can optimize your treatment and help give you the smile of your dreams.
The iTero scanner is a handheld wand that creates a digital impression of your smile in just a few minutes. We will scan your smile and upload it to our system which uses these images to create a highly accurate 3D model of your smile. Once we have the model, one of our orthodontists can make adjustments and show you what areas they think need adjustment.
We Are A Digital Impression Office
No goop. No gagging. We are completely digital! Even under the best conditions, traditional impressions were messy, uncomfortable, and occasionally unreliable. That's why we are proud to offer goop-free, completely digital impressions of your teeth with our 3D iTero element digital impression scanner. Your digital impression is faster, more accurate, and offers you a superior clinical endpoint compared to the old putty-based impressions. We can show you a simulation of your potential orthodontic treatment outcome within minutes of creating your digital impression!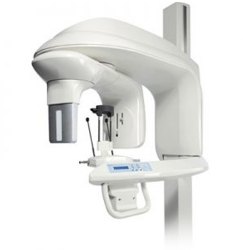 CBCT
Cone Beam Computed Tomography, or CBCT, is a form of 3D imaging that goes above and beyond standard X-rays. During a scan with this tool, a cone-shaped beam will be moved around you while it takes images that are put together to create a 3D model of your teeth, bone, nerve pathways, and soft tissues.
The most prominent benefit of CBCT scanning is the high level of detail we're given. The more insight we have into the state of your oral health and the layout of your smile, the more informed treatment decisions we'll be able to make. You need a treatment plan that is perfectly tailored to your orthodontic needs, and this technology allows us to see more than we ever have before.