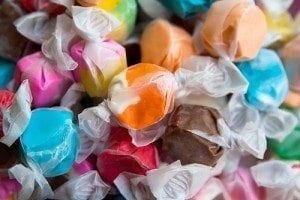 Halloween can very well be every kid's favorite holiday of the year, not to mention the best time for all people to enjoy some sweet treats. However, this event can be challenging for some people who wear braces. This article is specially made for those who want to take care of their braces and teeth properly this Halloween! Below are some important Halloween braces tips and tricks that we recommend you follow.
1. Always brush your teeth after eating sweet snacks
We all know Halloween's main event: candy, chocolate, caramels and many other treats! Just be mindful that sugary foods are harmful to your health, especially when they are left on your teeth overnight. Enjoy those fun treats, but just remember to brush your teeth right after you eat any sweet products.
2. Halloween Candy to Avoid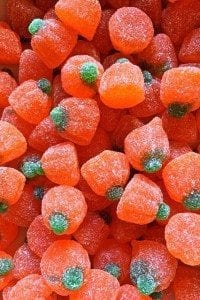 Some types of candy can cause your braces to become loose or create a poking wire. If you can't resist the candy haul this year, you may want to at least avoid any sticky candies.
Sticky candies that you should avoid include Tootsie Rolls, Skittles, Taffy, Caramel and also Starburst. These sticky candies are likely to cause you braces trouble.
Have fun this Halloween and be mindful of these tips!
Contact Rucker Orthodontics for Orthodontic Emergencies
Contact our office immediately at 951-302-0685 so we can evaluate the urgency of the problem and schedule accordingly. If you reach us after hours please send an email directly to Dr. Rucker at emergency@www.ruckerorthodontics.com and he will contact you within 24 hours. Keep in mind that we will not be in the office until Monday, November 2nd.
NOTE: The author, Dr. Jonathan Rucker, is a certified specialist in orthodontics (Orthodontist). His private orthodontic practice, Rucker Orthodontics, is located in Temecula, California. He received a Bachelor of Science degree at Brigham Young University, his Doctor of Dental Surgery (DDS) from the Medical College of Virginia, and his orthodontic specialty training at Saint Louis University Center for Advanced Dental Education. He is a certified Damon Braces provider and a preferred Invisalign specialist. He offers the most advanced techniques available in modern orthodontic treatment to ensure his patients have a positive and memorable experience while giving them the best possible results.